ABOUT
GRASSROOTS COMMUNITY SPACE
SIRELO ENTERTAINMENT
DOWNTOWN LIVE
FAMILY & FRIENDS
FACEBOOK
HOME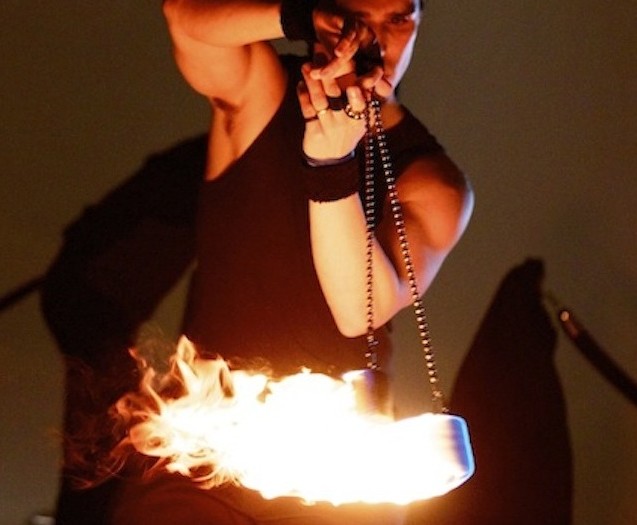 Chelo (chelo@chelomercado.com)
has organized a number of community outreach family programs since 1999. Always a civic-minded community member he has been a: YMCA Youth Director, Corporate Fitness Manager, Personal Coach, Group Safety and Fitness Instructor and a Boy Scouts District Executive. His many years of professional leadership and resolution have refined his manner in a way that is practical, diligent and a pleasure to work with. Since moving to Jersey City he has come to find himself in the company of various talented artists that have opened his mind to more creative endeavors. Progressively he emerges as a skilled social performer with an entrepreneurial approach that guides him to explore ingenuity, imagination, community and business. His unique rhythms in movement, contact and motivation have led him to be considered an arts ambassador in his area. The motto universally infused in all of Chelo's projects is, "Open your mind, be creative and leave your mark". In a fortunate organic way his life has allowed him to pool his talents in an environment filled with love, art, excitement and beauty. He is a leader, motivator, creator, dancer, percussionist and more.
Current Endeavors:
Sirelo Entertainment – sireloentertainment.com
Inspired by the electric artistic energy of tri-state underground parties, Chelo, and his wife Sirena, formed a multifaceted entertainment company called Sirelo Entertainment.
Founded by Sirena and Chelo Mercado, a husband and wife team with over 10 years of experience they have organized stellar entertainment for a wide range of venues and artists, such as: Dead Prez, Oscar P., Davidson Ospina, Turntables on the Hudson, SoB's, Water Taxi Beach, Dance Parade, Creative Grove, Bar 13 and much more.
Grassroots Community Space -grassrootscommunityspace.com
A neighborhood service development facility, for hire, that aims to enrich community quality of living by providing art and health enrichment programs in a convenient affordable way. Program diversity has included: Acupuncture, Yoga, Zumba, Capoeira, Egyptian Style Dance, African Drumming/Dancing, Chess classes, Kids Ballet, Poetry, Fashion show, Break Dancing, Art Auctions, and Much more.
Downtown Live – dtlive.org
An event space, for hire, located in an iconic building, nestled in the heart of downtown jersey City. Dt Live's aim is to provide affordable space for those interested in developing a variety of programs or activities. Whether you're hosting a workshop, corporate event, private party, or weekly wellness class, this newly restored space can be easily personalized to suite your needs.